Feb. 13, 2023 Dramatic body camera footage captured Denver police and firefighters quickly grabbing and pulling up a man as he jumped from the edge of an overpass after talking hours with a negotiator.
Source Officer.com News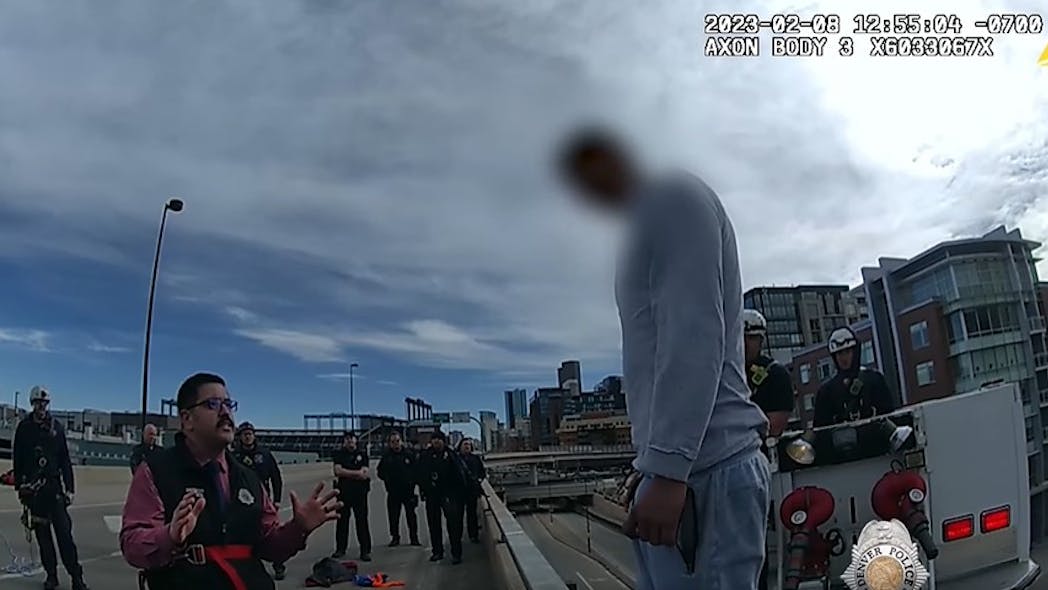 Denver police and firefighters made a dramatic rescue of a man trying to jump from a bridge last week, quickly pulling him up when he leapt off the edge of the overpass.
The incident happened shortly after 8 a.m. Wednesday when police responded to a man threatening to jump from a bridge over a roadway, the department stated in a social media post that included a body camera video. For around a half hour, officers and a mental health worker tried to persuade the man away from the edge.
Eventually, a police negotiator was called to the scene, and Det. Rueban Garduno talked with the man for several hours. At around 1 p.m., the man began to run along the railing and then jumped over the edge of the bridge.
Officers and firefighters grabbed the man as he dangled from the and pulled him to safety.
No other details from the incident were released.