Feb. 6, 2023 "God put me in the right spot," said Gadsden Police Lt. Josh Russell after he ran across oncoming traffic to snatch a child on a toy car who had strayed onto a roadway during the lunchtime rush.
By William Thornton Source al.com Distributed by Tribune Content Agency, LLC.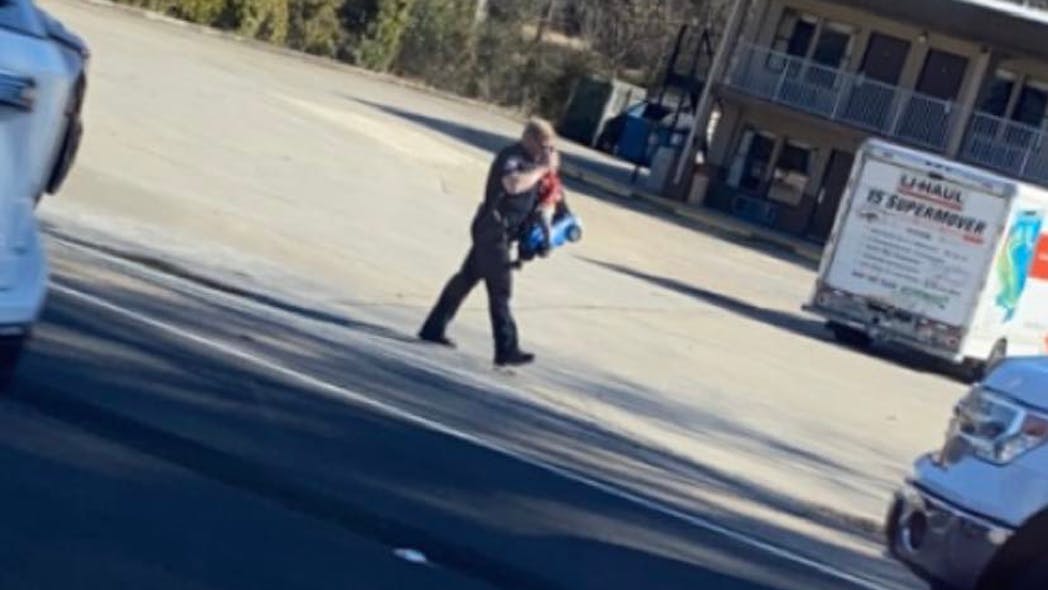 A Gadsden police officer is being praised for rescuing a child riding in a toy car who got out onto a busy Gadsden thoroughfare as lunchtime traffic was at its peak.
Connor Paulson recounted the story on Facebook, saying that around lunchtime Friday he saw a Gadsden policeman run across oncoming traffic on Rainbow Drive, which is U.S. 411, to grab a child in a toy car who had made it onto the highway.
"The cop dodges cars and snatches this kid and his toy car up before this kid got hit," Paulson said. "Definitely the craziest thing I've ever seen."
Gadsden Mayor Craig Ford identified the police officer as Lt. Josh Russell, commending him for his "swift action."
The Gadsden Times is reporting that Russell was traveling south on Rainbow Drive when he saw the child heading in the opposite direction at about 1 p.m. A driver traveling behind the toy car, Jeff Martin, held his truck in place in order to protect the child from other cars.
"God put me in the right spot," Russell said.
The child, who apparently strayed from a parent working in a nearby business, was not injured. No charges were filed in connection with the incident.