March 27, 2023 A shooting involving "multiple patients" erupted at a private Christian school in Nashville, and the alleged shooter "was engaged by (police) and is dead," according to authorities.
Source Officer.com News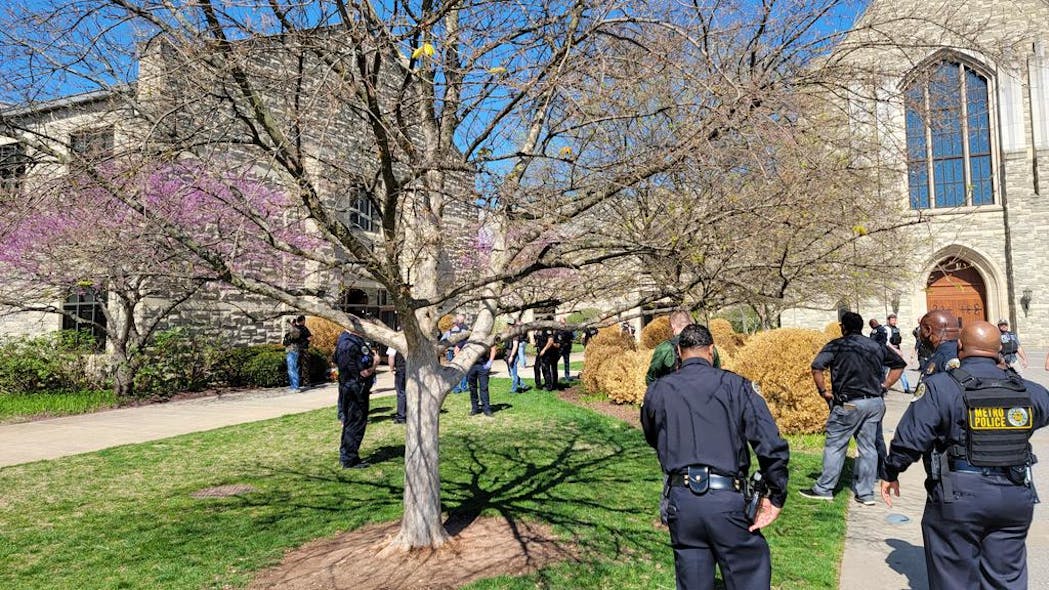 At least three children and three adults were killed in a shooting at a private Christian school in Tennessee on Monday that also left the suspected shooter dead.
The incident happened at Covenant School in Nashville, the city's police department stated in an online update. According to the Nashville Fire Department, "multiple patients" were confirmed in the shooting that involved "an active aggressor."
Vanderbilt University Medical Center confirmed that three children that had been taken to Monroe Carell Jr. Children's Hospital had been fatally shot in the incident, The Tennessean reports. The shooter was engaged by MNPD and is dead," said police.
According to The Tennessean, police said the school shooting happened just before 10:15 a.m. when the suspect—identified as a 28-year-old Nashville woman—carrying two assault rifles and a hand gun entered the school through a side entrance. The shooter was finally shot and killed by police.
"Two MNPD officers who entered the building and went to the sounds of gunfire engaged the shooter on the second floor and fatally shot her," police stated in an online update.
Cut glass injured one officer's hand. No other officer injuries have been reported.
"I was literally moved to tears to see this as the kids were being ushered out of the building," said Police Chief John Drake.
"It could have been far worse," he added. 
Covenant School is a ministry of Nashville's Covenant Presbyterian Church. It was founded in 2001 and has about 200 students in preschool through 6th grade, Reuters reports.